Medline FITLINER100 FitRight Liners, 13X30, Yellow (Case of 80)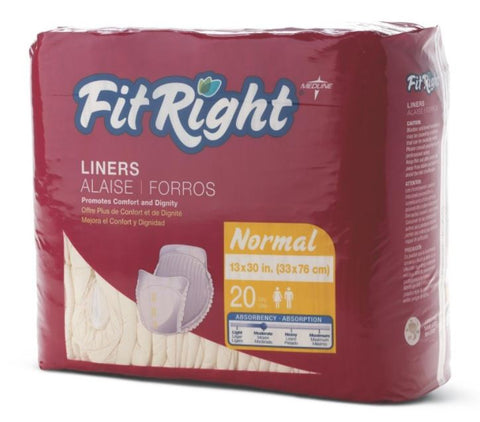 Description
Product description
Medline FitRight Liners come in three designs to accommodate varying needs.
They all have a 4D-Core with odor protection for super absorbency; cloth-like backsheet for increased comfort and discretion; and low profile core for improved comfort and fit.
The FitRight Restore Super liner (FITLINER500) has a layer of Medline Remedy Skin Repair Cream laid into the brief to nourish and soothe fragile skin.
Both the FitRight Restore Super liner and the FitRight Plus liner (FITLINER300) feature soft anti-leak guards to help reduce leakage and improve containment.